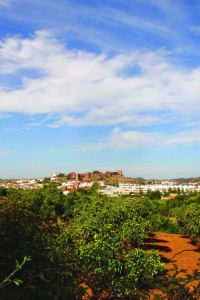 This is a photograph of the city that currently exists on the ancient site described by Plato.
It is exactly as he wrote: a small hill less than a kilometre wide on a small flat plain; backed by mountains to the north; connected to the sea by a 9.25 kilometre waterway. A castle and cathedral currently sit where once stood the temple and silver walled palace.
In all it matches 18 highly individualand exacting descriptions left us by Plato. It is virtually impossible to be coincidence.